There is a growing local food movement in New Mexico!
Las Huertas Farmer Training is a skills development program operated by Rio Grande Community Farm and dedicated to training both current and aspiring producers in organic farming techniques in the high desert of New Mexico and minimizing barriers faced by young and disadvantaged populations wishing to begin production farming.
The Reality We Face
Over 1/3 of the earth's surface is designated as aridland, consisting of less than sufficient rainfall to support woody plants and forests.
The average age of a farmer in the US is now 57 years of age and ¼ are older than 65.
Increased intensity of drought now threaten all aridlands due to shifts in climatic conditions worldwide, leading to perceptible risk of desertification and reduced conventional agricultural yields.
Recent studies examine how organic yields meet or exceed those of conventional cropping systems in drought, and small-scale, intensively farmed land outperforms conventional agriculture without decreasing natural resources, and instead regenerates soil, sequesters carbon and maintains fertility.
The Difference We Can Make
Food. Fiber. Seeds. Medicine. Fruits. The pursuit in production of these crops in larger and more mechanized systems have, over a 50 year trajectory, traded short term higher yields and more efficient harvesting with disastrous soil loss, lower nutritional values in vegetable and grain crops, increased atmospheric carbon, ever-increasing chemical inputs, health risks, unsustainable water usage, loss of biodiversity, and heavy reliance of fossil fuels for production.
Las Huertas provides a local alternative to this repetition of unsustainable farming practices. Las Huertas is an experiential education program and incubator farm serving our local region and provides participants with skills, knowledge, and comprehensive hands-on training throughout the growing season.
The Future We Can Build
Las Huertas training program offers a thorough and diversified understanding of what it takes to produce in arid environments over the long term, and provides beginning farmers a way to lessen the learning curve.
With an on site class plot providing experiential demonstration of the practices covered in the course, participants encounter tangible rewards, learn in an outdoor setting and begin providing food for themselves and the community.
Upon completion of Las Huertas Training Program and Business Planning Session, aspiring farmers will be eligible for acceptance to the farm site incubator, which allows participants the opportunity to launch their own farm businesses. The incubation program aims to minimize barriers to accessing affordable land while providing technical assistance and basic farm supplies.
La huerta comes from the latin hortus, meaning garden. It is a term with a long history in New Mexico referring to a polyculture field in a fertile area in which a variety of common vegetables and fruit trees are cultivated for family consumption and sale.
Choose Full Program Enrollment or Drop-In Attendance
Drop-In Attendance
Las Huertas Farmer Training Course
March – October
Fees
$30 per class
$275 for a ten-class punch card (good for any ten sessions)
About Classes
Classes are indoors, so casual attire is fine.  However, Workshops are in all-weather conditions where we'll be doing some hands-on work as well; so come prepared in your farm clothes, sturdy shoes, hat, gloves and bring a water bottle.
Workshops and classes start promptly on time.  It is your responsibility to make sure you arrive on time, prepared for each session.
Schedule is subject to change. We may have host farms and presenters need to reschedule, and of course weather can always shift our daily plans.  You'll be notified of any changes.
Full Enrollment: Year One
Las Huertas Farmer Training Course
February – October
Expected Commitments:
50 hours class, workshop and consultation time
30 hours volunteerism at a local farm (RGCF will help coordinate this)
Recommended Practicum hours: 100 hours (about 4 hrs. per week) at RGCF, farm internship or your farm if applicable
Practicum supervision will be scheduled at the start of the course
Fees:
$700 Early Registration (must be paid in full no later than February 15)
$750 Class Registration (may be paid in four installments of $187.50)
Scholarships and work-share opportunities available!
Benefits:
Access to horticultural library at RGCF
Tag-along internship opportunities with RGCF staff
Enrollment in National Young Farmers Coalition (includes additional discounts and membership perks)
Two tickets to RGCF's annual Maize Maze
Supplemental Session: Year One Winter
Las Huertas Business Planning Workshop
November – December
Prerequisites:
Full completion of Las Huertas Training Course
Expected Commitments:
Fees:
To be announced this summer
Farm Incubation: Years Two–Four
Las Huertas Farm Incubation
Year-round
Prerequisites:
Completion of Las Huertas Training Course and Business Planning Workshop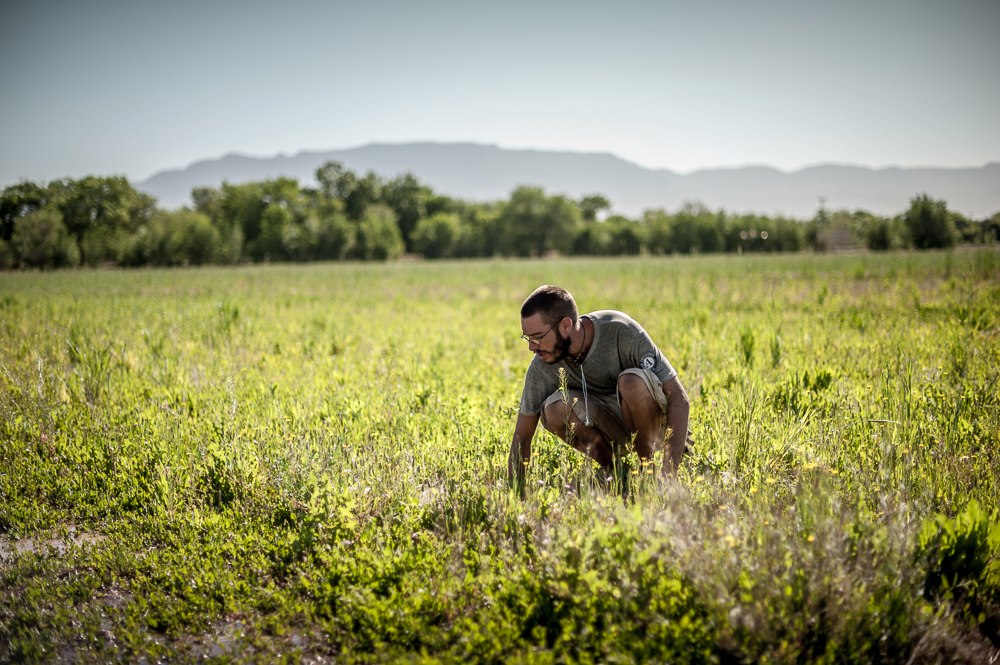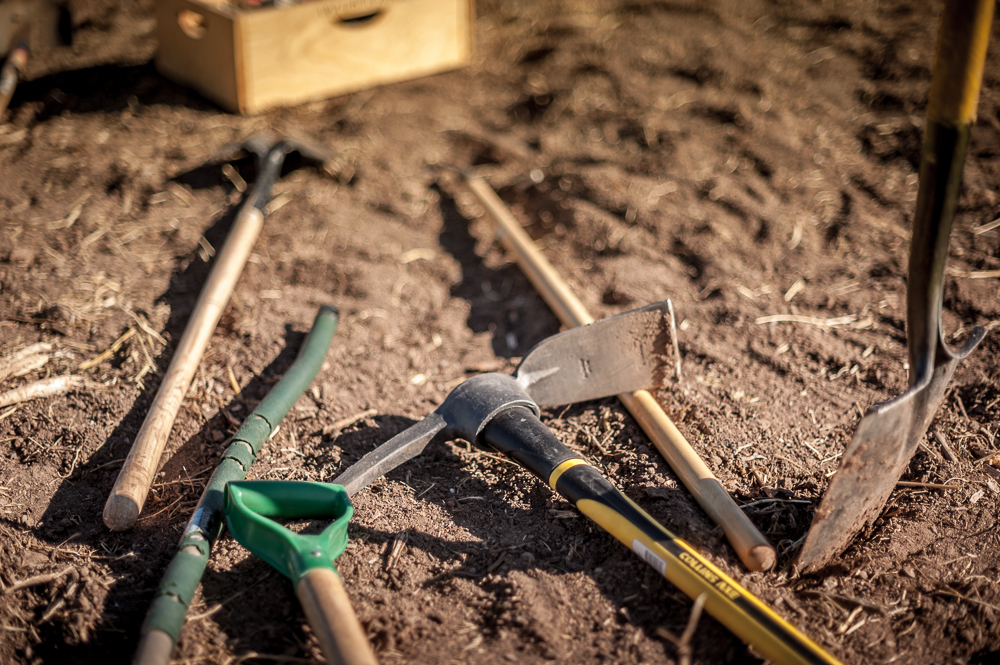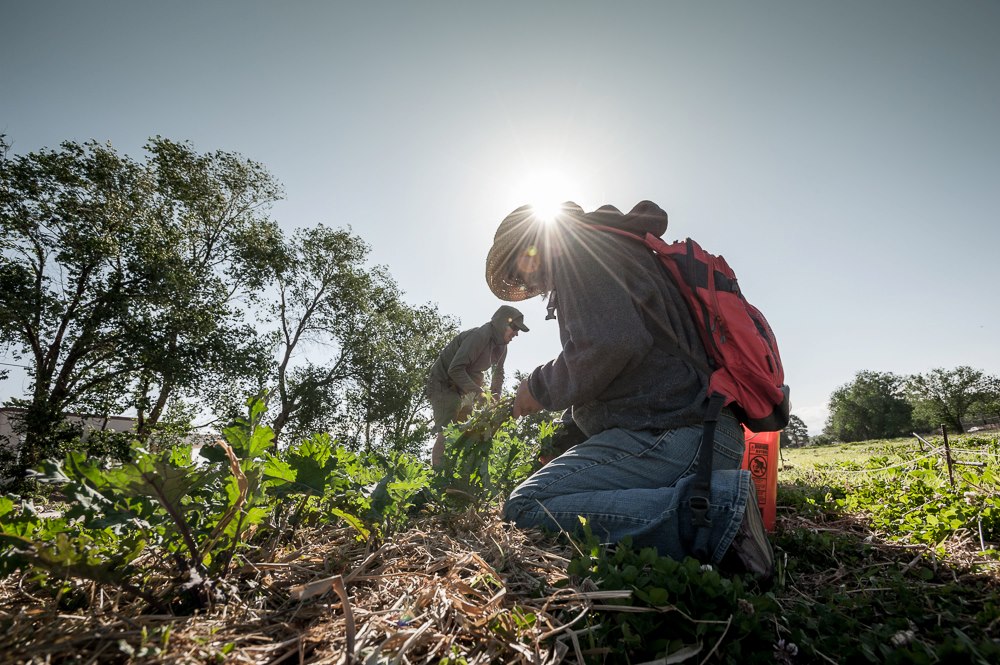 Not sure if the full training program is right for you?
Take this short survey to see if you have what it takes to join the next generation of farmers.
Beginning Farmer Self Assessment
Schedule is subject to change. We may have host farms and presenters need to reschedule, and of course weather can always shift our daily plans.  Any changes will be announced.
Pre-season Fundamentals:  Getting started with your farm
This unit will cover some basics you'll need to consider when starting out.  From soil to weather to planning on your farm, we'll lay the foundation for this season's training.
RGCF/Las Huertas Orientation and Introduction to Regenerative Agriculture and Organic Practices (class)
February 21 @ RGCF Red Barn  6- 8pm
What does sustainable farming mean? Explore the concepts involved in Certified Organic production and "beyond organic". Learn about regenerative agriculture and its role in future farming practices.
Greenhouse Production (workshop)
Feb 28 @ RGCF Greenhouse 6 -7:30 pm
Start the season off with getting your hands dirty and learning how to propagate seedlings. Cover the fundamentals of seed starting, watering, temperature, pests, disease and hardening off.  We'll cover estimating planting amounts, scheduling transplanting, soil mediums and time-tested propagation tricks.
Production Plans and Mapping (class)
March 7 @ Bernalillo Extension 6 – 7:30 pm
We'll go over production size and planning, learn how to incorporate succession planting, harvest periods, irrigation, companion planting, and crop rotations into annual and multi-year plans.
Soil for Farmers (class)
March 14 @ Bernalillo Extension 6 – 7:30 pm
In this class we'll dig into soil science to understand the foundations of growing: soil food web, soil regeneration, and soil-plant symbiosis.  Soil is the basis for carbon farming and healthy organic production – nematodes, mycorrhizae, low-till planting, and soil tests are all part of the conversation.
Botany for Farmers  (class)
March 21 @ Bernalillo Extension 6 – 7:30pm
Continuing with the basics, we'll explore the fascinating world of botany and plant physiology, photosynthesis and ecological relationships.
Weather for Farmers (class)
March 28 (Location TBD)
Includes the basics of thunderstorm development, severe thunderstorm structure, seasonal weather patterns, storm spotting techniques and procedures, as well as hazardous weather safety and preparedness information.
Growing Techniques: Beyond the Basics
During the growing season we'll visit other local farms and the RGCF fields to learn more about in-field techniques.  Car-pooling is highly encouraged.
Water in the Desert: Irrigation and Conservation (Class)
April 4 @ RGCF Barn 6 – 7:30pm
Water management is a major factor standing between desertification and productive and regenerative systems.  How do we expertly manage water in arid climates?  How do traditional acequias positively influence underground aquifers?  What is water law? From snow fields to crop field, this class will look into the politics and practice of water use in New Mexico and other arid regions.
Wash station (workshop)
April 11 @ RGCF Barn 6 – 7:30pm
Designing and building an effective, and safe processing area for mixed vegetable producers is a necessary task for any small farm. We'll be working on building one at the RGCF barn area.
Bed Preparation, layout and irrigation (workshop)
April 18 @ RGCF "Field 4" 6 – 7:30pm
We'll head out to work on preparing planting beds, showing irrigation materials, and layout of planting.  Hands on techniques will be demonstrated.
From Heavy Machinery to Hand Held (Workshop)
April 25 6 – 7:30pm
In this class you'll gain practical knowledge of machinery and hand tool use for various farming applications and how to utilize them efficiently and safely. We'll move through different sessions to learn from some farmers in our community about what they use, when they use them and how.
Crop Families (class)
May 2 @ RGCF Barn 6 – 7:30pm
Expand your knowledge on annual crops and what they need to grow successfully.  Cultivation techniques, fertility, and cultivars will be explored.
Planting Out: Transplanting and Direct Seeding (workshop)
May 9 @ RGCF Barn 6 – 7:30pm
In this workshop we'll transplant and seed in the training and demonstration plot varieties and crops we've been discussing
Harvest, Post Harvest and Yield (workshop)
May 16 @ Bernalillo Extension 6 – 7:30pm
In this workshop we'll tour an area farm delving into harvesting, post-harvest processing and go over some skills and tools to take the guesswork out of estimating and communicating yields to customers.
Labor Management and Volunteers (class)
May 23 @ RGCF barn 6 – 7:30pm
How can I manage labor and volunteers effectively on my farm? What are the keys to efficiency and workplace wellness?  In this last installment we'll discuss the help you'll need and how to manage for a productive season.
Weeds and Pests (workshop)
June 6 @ RGCF "field 4" 6 – 7:30pm
We all know organic farmers have to be familiar with weeds and pests.  How do you identify threats to your crops, cultivate weeds and reduce weed and pest pressure in your fields?  We'll find out in this workshop in the field.
Growing Techniques and Timing on the Farm (class)
June 13 @ RGCF Barn 6-7:30pm
Timing is crucial on a thriving diversified farm, understand the workings of daylight hours, seasons, and how to organize efficient field rotations.
Our 21st Century Climate: Part 1  (class)
June 20 @ RGCF barn 6 – 7:30pm
The intersection of climate and food production
We'll learn about the challenges ahead for agriculture in the 21st century from rapid climate extremes to slow emergencies.  What does this mean for production of food in the Southwest? How can knowledge of our fragile climate help us become more successful and responsible farmers?
Our 21st Century Climate: Part 2 (class)
June 27 @ RGCF barn 6 – 7:30pm
Techniques for Food Production in Aridlands 
We'll learn in this class about ancient and modern ways to maximize production in arid environments, looking specifically at the basics of soil, water, seed and air.
Low Input Farming (class)
July 11 @RGCF Barn 6 – 7:30pm
A view from 3rd world agriculture on how small-scale agricultural production be achieved with low inputs and minimal technology.
Diversified Agriculture and Animals (Workshop)
July 18 @ Ironwood Farm 6-7:30pm
What do you need to know to successfully and humanely keep chickens, goats or other animals?  This site visit will show us how animals can benefit your farm.
Organic Systems Plan and Recordkeeping (class)
July 25 @ RGCF Barn 6 – 7:30pm
Dig deep into Organic Certification with details on Organic Systems Plan and how to apply it to your farm operating system.  Additionally, we'll explore methods of recordkeeping and how these can lead to success.
Season Extension (class)
August 8 @ RGCF Barn 6 – 7:30pm
Learn which crops can grow through the "off-season" in NM.  We'll examine proper planting times, planning, materials and expected harvest periods
Farmers Market (Workshop)
August 22@ Downtown Growers Market 6 – 8 am
Tour the opening of market with the market manager, see the essentials for booth setup, efficiency, market preparation and direct customer sales.   We'll discuss ways in which your farm vision could accomplish direct market sales.  Bring your questions for the logistics of selling at a market and how to get started.
Cover crops, green mulch and manures
August 29 @ RGCF Barn 6 – 7:30pm
After a long season in Central New Mexico, farmers aren't the only thing needing rest, the land needs rest too! Learn the fundamental reasons why cover cropping is used in regenerative farming, which to use during the "off season" and how they can benefit production and soil health for the long term.
Basic Seed Saving (class)
September 5 @ RGCF Barn 6 – 7:30pm
We'll discuss seed sourcing and purchasing to start off the class.  Then we'll discuss the steps to saving pure seed from common vegetable crops, and cover isolation distance, planting, pollination, population size, seed crops for NM, harvesting, processing and basic breeding techniques.
Seed Harvest and Processing (workshop)
September 12 @ Amyo Farms 6 – 7:30pm
Technical information is a must for successful seed production – but experiential learning is crucial.  We'll join a local farm specializing in vegetable production and seed saving to learn more on this topic.
Regenerative Farming: Theory and Application (class)
September 19 @ RGCF Barn 6 – 7:30pm
In this module we'll focus on how to scale up techniques of traditional polycultures into multi-acre systems of regenerative production.  How  you manage succession in a forest garden?   Where to get started with agroforestry on your farm? Where to integrate perennial and tree species? How can these practices benefit our chosen model of land stewardship and use patterns while simultaneously increasing biomass and biodiversity?
Business Management and Planning
All production farming requires a healthy dose of business sense and this series will introduce those concepts and enhance the farmer's ability, whether beginning or seasoned, to the nuances of business planning.
Business Planning Fundamentals (class)
October 3 @ Bernalillo Extension 6 – 7:30pm
No financially successful farm exists without a business plan; now after a full season you'll go through the process of developing a business plan for your "dream farm."  Learn about risk management, business plan components, and cost analysis.
Marketing 101 (class)
October 10 @ Bernalillo Extension 6 – 7:30pm
Part of a managing an organic farm business is marketing. We'll discuss the markets available to organic producers, including direct sale, wholesale, value added, and agri-tourism models.
Business Plan Workshop (class)
October 17 @Bernalillo Extension 6 – 7:30pm
Tying it all together, We'll see how to join business fundamentals, marketing and production planning into a coherent guide for your farm business.
Las Huertas Farmer Training Project Presentations
October 24 @ RGCF Barn 6 – 7:30pm
What have you been working on this season?  This is the opportunity to share what you've been focusing on and passionate about.  We'll wrap up the course and discuss opportunities and plans for the following season.
Graduation Celebration
November 3 @ RGCF Barn 4-7pm
Food. Drinks. Certificates.  Community. 
We'll wrap up our season of learning with a celebration of the farming community. Join as we congratulate our new graduates of Las Huertas Farmer Training at RGCF.