Rio Grande Community Farm Presents:
The Lavender Festival!
Join us for a blooming celebration at the Lavender Festival, an iconic agri-nature event delighting New Mexicans since 1994. As part of our mission to connect people, earth, water, and wildlife in an urban setting, Rio Grande Community Farm (RGCF) is thrilled to manage this remarkable festival.
Discover the magic of agriculture, community, and family coming together at this renowned festival. With over 9,000 attendees, the Lavender Festival has gained national recognition for preserving culture, promoting agri-tourism, and fostering community.
Celebrate the harmony between nature and community at the Lavender Festival. Don't miss out—reserve your tickets for an unforgettable experience!Enjoy a variety of engaging activities:
Browse booths filled with arts, crafts, lavender products, and unique home décor.
Join open-air yoga classes led by top instructors.
Listen to the freshest (and most fragrant) local musical acts on two stages.
Learn about cooking, healing with lavender, and sustainable agriculture through exhibits, seminars, and workshops.
Indulge in New Mexico's finest beer, wine, spirits, and local culinary treats.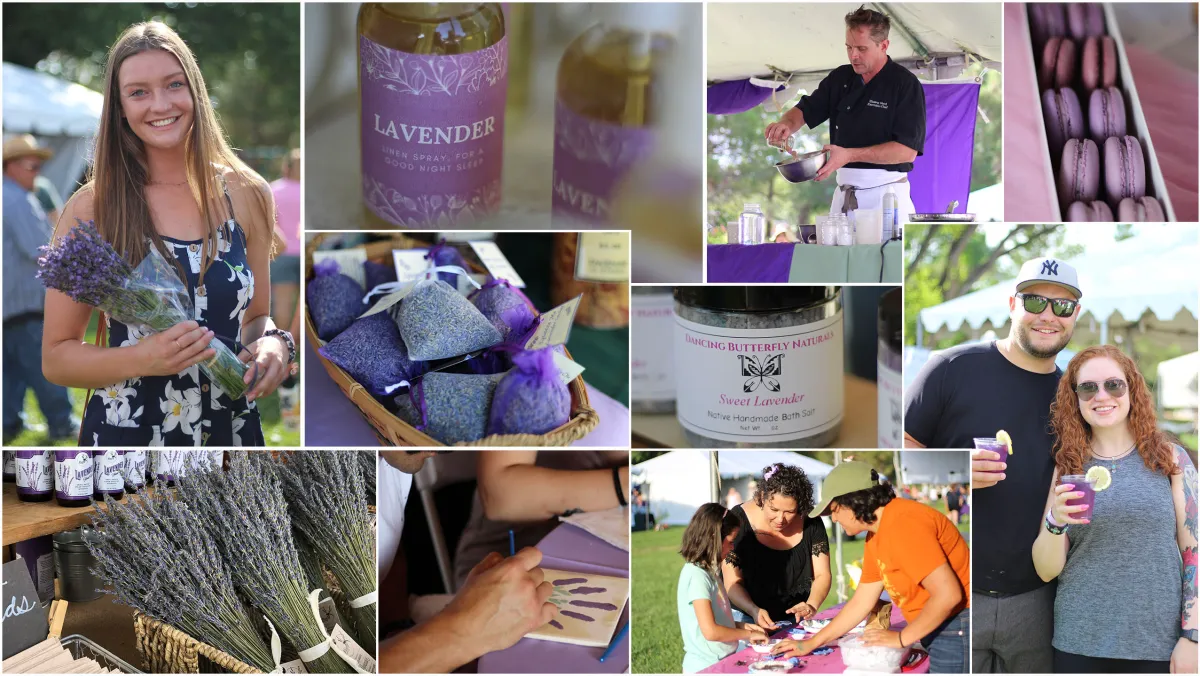 RGCF & The Lavender Festival
By embracing the Lavender Festival, RGCF upholds our commitment to sustainable farming, wildlife habitat enhancement, community education, and providing fresh, naturally grown food to diverse populations. The Lavender Festival has long been a sponsor of RGCF, as well as other great local agricultural and educational endeavors. We are continuing the tradition of community engagement and support well established by the Lavender Festival.