Practicing
Sustainable Urban Agriculture
Strengthening
Local Community
Providing
Environmental Education
Enhancing
Wildlife Habitat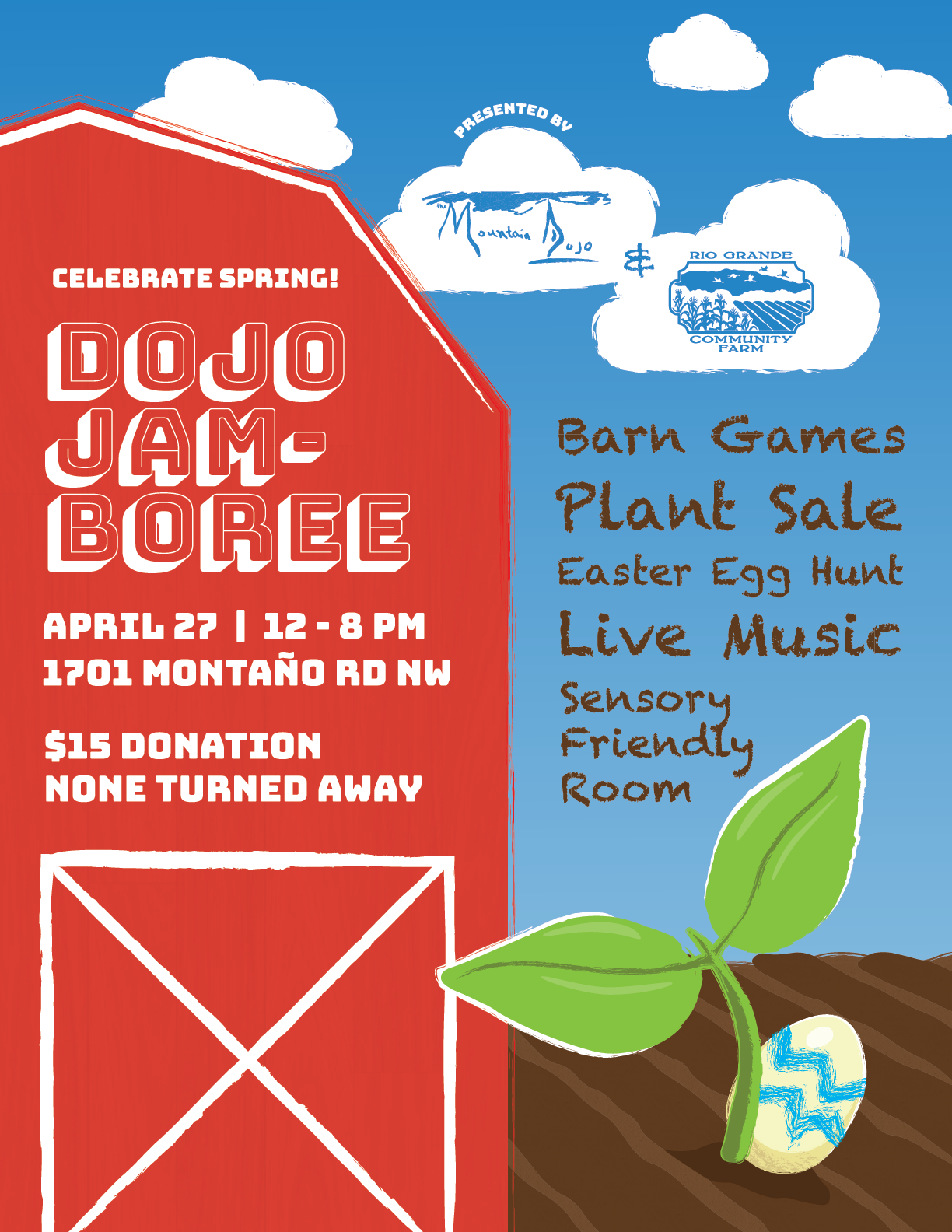 Dojo Jamboree
It's the perfect time to get your plants in the ground, so we're holding a plant sale on April 27th. And when we have a plant sale, we also like to pair it with some live music, good food, fun & games!
Brought to you by Rio Grande Community Farm and Mountain Dojo, we're welcoming in the season with a Spring festival and community gathering in support of Mountain Dojo, an inclusive, donation based art and movement studio. $15 donation requested, none turned away.
Festivities include:
Plant Sale
Live Music
Food Trucks
Barn Games
Egg Hunt
Giant Jenga
Sensory Room
Steer Roping
and more!
About the Jamboree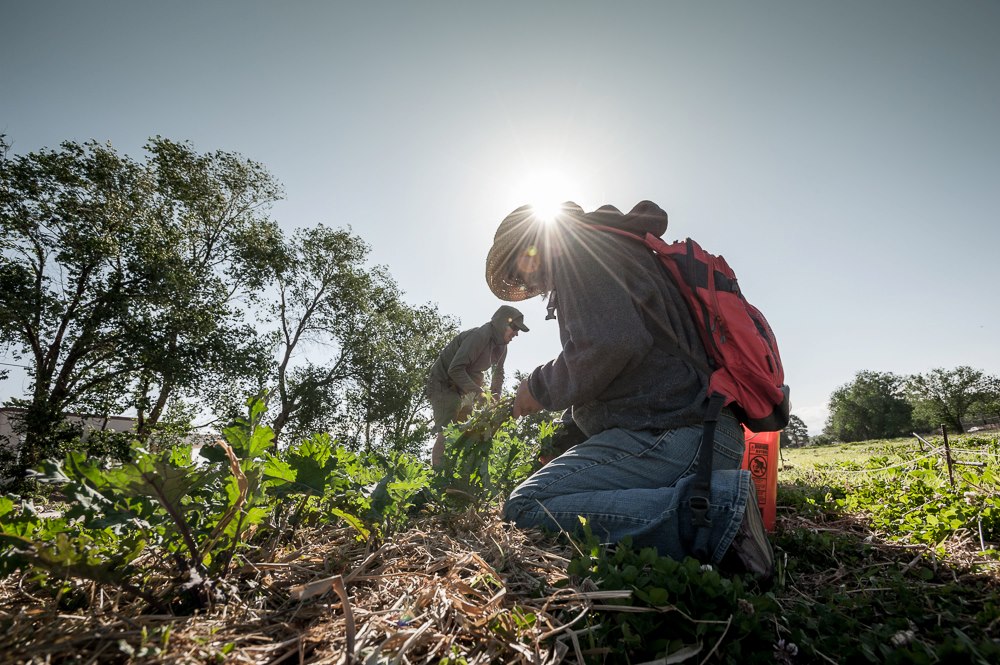 Join the Rio Grande Community Garden for 2019
Get a new plot or renew your membership to grow in 2019. A flood irrigated plot in the beautiful open space costs $100 for a 150 foot row. We provide tools, mulch, irrigation, and expertise.
Grow with us!
Volunteer
Spend a few hours with us, get your hands dirty, make some friends, and help us grow.
Sign Up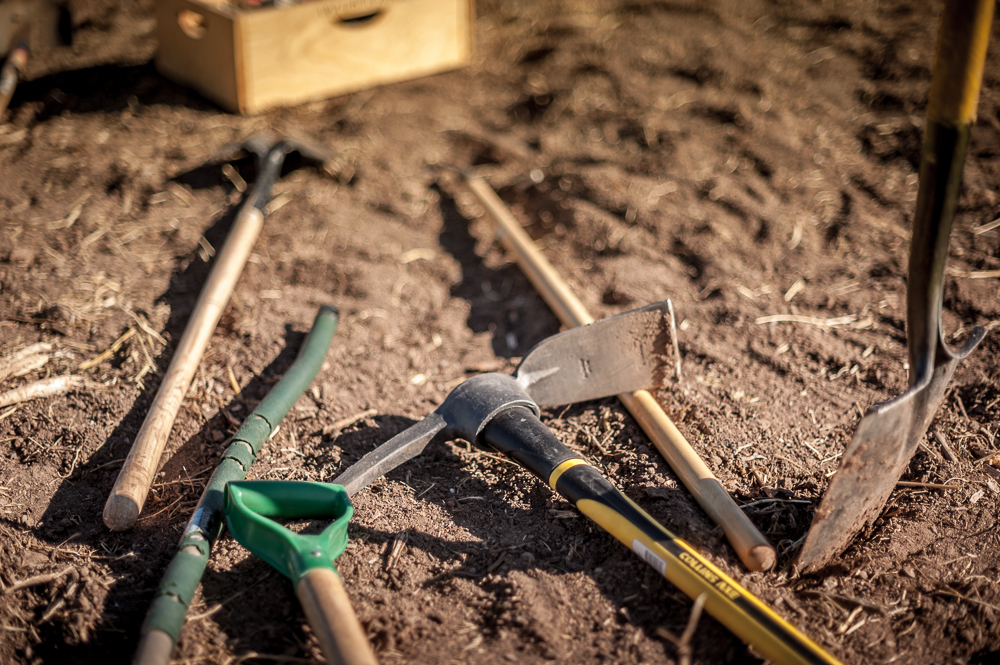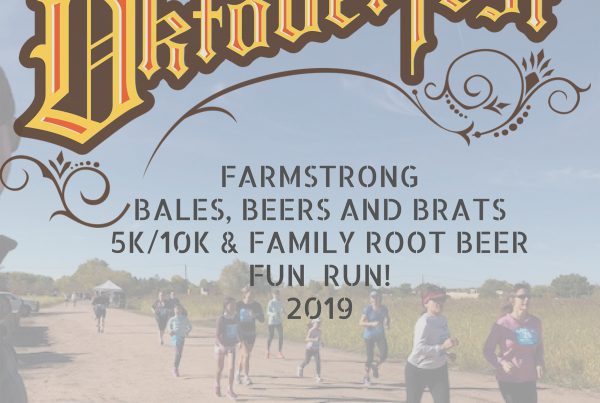 Oktoberfest! Bales, Beer & Brats! On Saturday, October 26th, celebrate Octoberfest and support Rio Grande Community Farm! Join us for a beautiful run in open space nature which includes the…
Tres Hermanas Farm began in November 2016, through an Office of Refugee Resettlement Grant received by Lutheran Family Services Albuquerque Office. The program aims to connect refugee families with the…
Rio Grande Community Farm depends upon your generous support to provide our education and outreach programs. Help us on our mission!
Rio Grande Community Farm is a 501(c)3 non-profit that manages a 2-acre community garden with education programming, and advocates sustainable agriculture and numerous initiatives to strengthen Albuquerque's bonds to its rich agricultural history and quality, healthy, local food.