Hey neighbor!
Got scraps?
Rio Grande Community Farm's Neighborhood Composting Program is a free way to dispose of organic waste when you live within two miles of the Farm or are driving by on your way somewhere else.
Keep those nutrients in the soil!
Our Master Composter, Rich Adeyemi, along with our volunteers and workshop participants return 6,600 gallons of food waste to the soil each year in the form of finished compost, preventing 4,500 pounds of greenhouse gasses from being released into the atmosphere.
You can help! Drop off your compost at two locations at the Rio Grande Community Farm. Help small farmers and gardeners grow healthier food right here in our community. We use an aerobic hot-composting method that is common in many gardens. Learn how to do-it-yourself at our free monthly Composting Workshops every second Saturday from 9 am to 11 am. Discover more about composting in New Mexico State University's Backyard Composting Guide.
Composting Guide
Carbon rich materials
Brown bags
Dried landscape waste
Fall leaves
Sawdust
Straw
Woodchips
Nitrogen rich materials
Coffee grounds
Alfalfa meal
Crushed eggshells
Hair
Fresh landscape waste
Fruits & vegetables
Tea bags
Things not to compost
No fish
No meat
No dairy
No bones
No diseased plants
No poop from people & meat-eating animals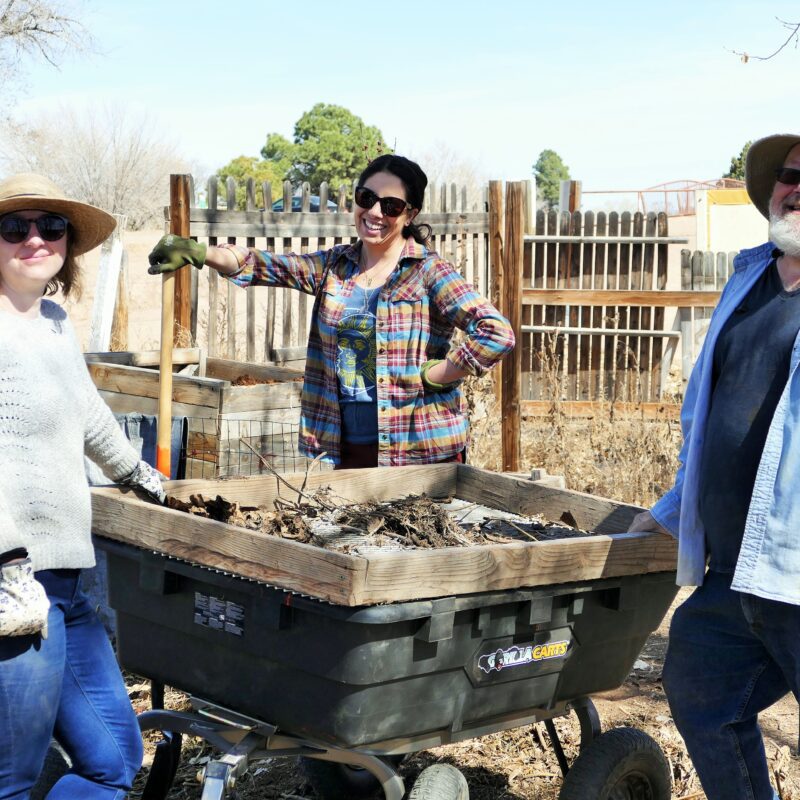 Locations
We have two compost bins for your convenience, one at the Rio Grande Community Farm barn, and the other at the Community Garden. See the image below, or find them on Google Maps.
Times
24/7 – 365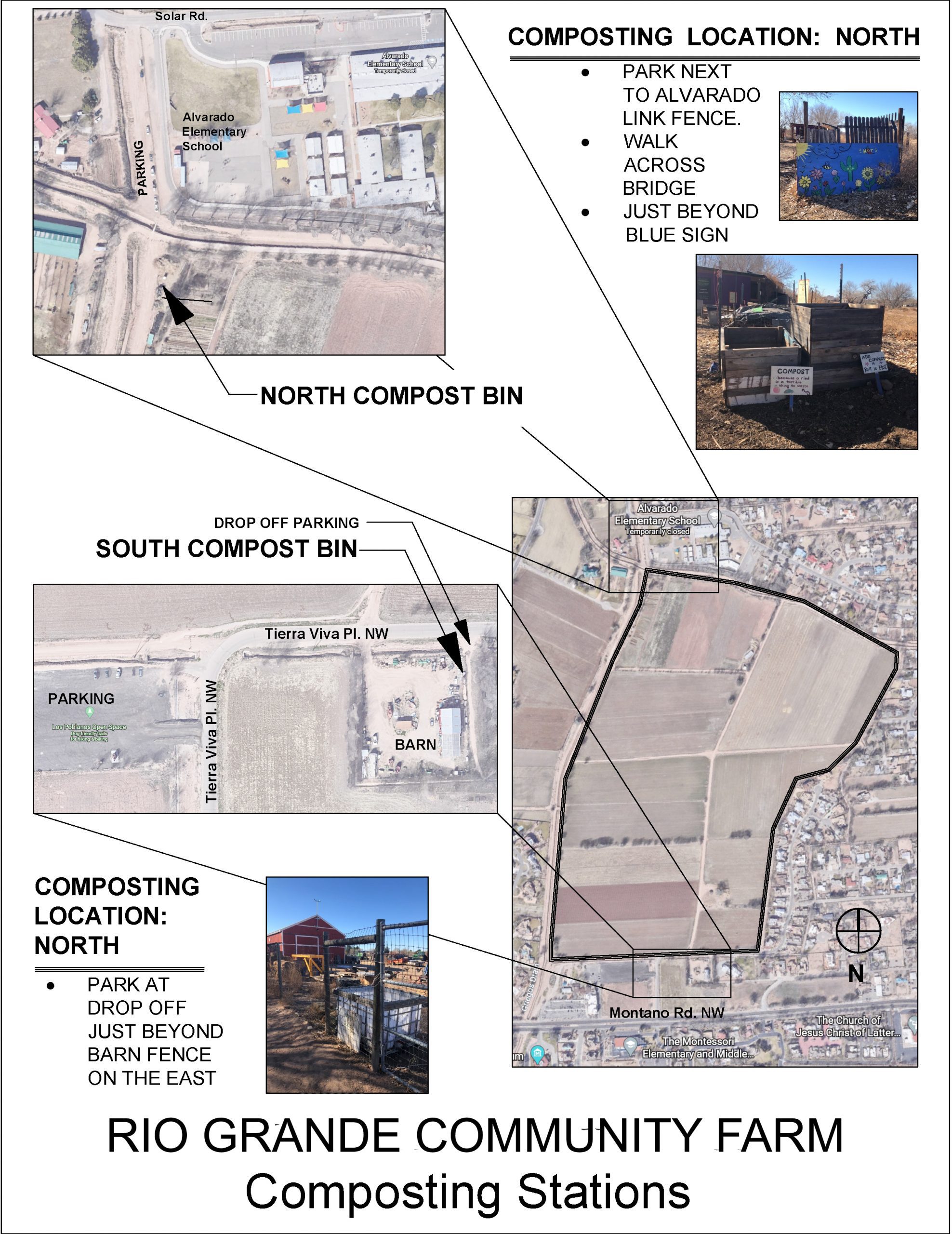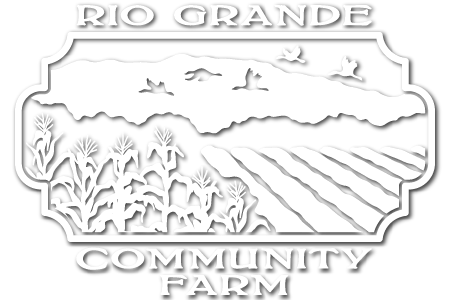 RIO GRANDE COMMUNITY FARM
A land-based 501(c)3 social profit organization