New Educational Offerings:
Small Space Gardening, Cut & Propagate, Composting Workshops, and Successful Winter Gardening
We're excited to announce four free and low-cost learning opportunities beginning in September!
COMPOSTING WORKSHOP
Master the art of composting in our New Mexico desert climate with our certified Master Composter, Rich Adeyemi. Which materials are safe to compost? When to turn? What ratios of carbon to nitrogen are best? How to deal with scavengers? All your questions answered!
Second Saturdays of Every Month
Beginning on Sept. 9th
9:00 am – 11:00 am  (Weather dependent)
FREE!
To save your spot, email rich_a@riograndefarm.org
CUT & PROPAGATE CLASS
Learn how to save money and save your favorite genetics by propagating plants from cuttings! Gather in our beautiful Pollinator Garden to learn best practices from our Farm Coordinator, Kelvin Schenk.
Saturday, September 16th
4:00 pm – 6:00 pm
Fee: $5
To save your spot, email garden@riograndefarm.org
SMALL SPACE GARDENING SERIES
Imagine that every day, just by walking out of your home into your yard, you can have access to enough fresh and nourishing food to meet the needs of your family. Imagine, also, that this is happening from a very small space. Rich Adeyemi will share multiple techniques, demonstration gardens, irrigation and water management, small space composting, and more!
Consecutive Saturdays
Sept. 30th, Oct. 7th,  Oct. 14th
9:00 am – 11:30 am
Fee: $25 (covers all three classes)
To save your spot, email rich_a@riograndefarm.org
SUCCESSFUL WINTER GARDENING CLASS
Offered either Saturday or Sunday for working families. Kelvin Schenk will demonstrate how to use cold frames, Dan's mini hoop house, and the winter greenhouse. Other techniques include a livestock tank or low tunnel with frost cloth; hay bale grow beds with hoops;and  enclosed tomato cages with grow cloth. Discover plants that do well in Albuquerque in protected growing environments!
Saturday, October 7th or Sunday, October 15th 
4 pm – 6 pm
FREE!
To save your spot, email garden@riograndefarm.org

Fall Festival & Maize Maze Dates
Saturday and Sunday October 21 and 22 the Fall Festival and Maize Maze Return!
Another fun-packed harvest season weekend at Rio Grande Community Farm with our signature Maize Maze, The Second Annual Salsa Showdown, local entertainment, hayrides, farm activities, and crafts. This year, we are collaborating with our neighbors at the Village of Los Ranchos Larry P. Abraham Agri-Nature Center, and Big Jim Farms to offer sheep shearing, pumpkin picking, and chile roasting! Boutique events at community businesses will precede the festival.
Save the dates! Tickets available soon!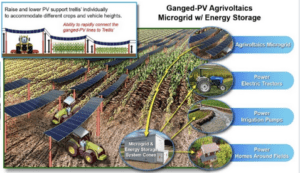 Rio Grande Community Farm's Agrivoltaics Research Project
Rio Grande Community Farm is pleased to be a site for breakthrough research in adaptive regenerative agriculture and over the next two years we will be helping to advance new technologies in agrivoltaics – a symbiosis between agriculture and solar power. Next spring, we will be working with engineers from Sandia National Laboratories and our volunteer Brian Naughton, to utilize a grant from US Department of Energy, to temporarily erect several poles with hanging solar panels (a ganged-PV system) near our well house. This microgrid system has been proven at Sandia Labs to produce substantive power while maintaining structural integrity up to 90 mph wind gusts. As our climate changes and heat intensifies, plants are suffering more instances of sun scorch and the soil moisture is rapidly depleted. The agrivoltaics system would shade crops during the hottest part of the day, and provide microgrid plus energy storage, producing power for our well pump and to charge farm equipment such as electric tractors. University of New Mexico will be testing the soil and crops grown under the solar panels and compare them to soil and crops grown in full sun. Humic acid, soil moisture, and photosynthesis will be measured. If there are positive results, these systems could be used to power difficult to reach neighborhoods in rural and mountain communities like Jemez. Stay tuned for updates on this fascinating topic!

MicroFarmer Profile:
The Mountain Dojo Farm
Since its establishment in 1997, Rio Grande Community Farm has expanded to help a wide variety of different populations. In addition to serving over 100 Community Garden row holders, it works in tandem with nearly 40 MicroFarmers to help them grow an expansive array of crops. It also hosts several organizations like the Tres Hermanas Farms Refugee Agricultural Partnership Program, and many veteran farmers. This month we will be spotlighting one of these organizations, The Mountain Dojo. Come along as we document their humble beginnings in the agricultural space, discuss their philosophy, and delve into how Rio Grande Community Farm is helping them educate neurodivergent populations on agricultural practices.
The Mountain Dojo is a versatile organization founded by Stefanie and Logan Graner-Gillespie, as an inclusive, creative space for people of all backgrounds. In addition to offering classes in dance, aerobics, martial arts, yoga, and music they also work with Celestial Mountain Farm (a cooperative of neurodivergent folks) to produce homemade salves, soaps, and other products. This is especially impressive considering that neither Stefanie nor Logan come from an agricultural background. While the two have only been practicing micro-farming for the past several years, The Mountain Dojo's origins begin much earlier.
The son of a construction worker and special education teacher, Logan grew up in the Albuquerque area. When he was around six years old, he took up Taekwondo (a Korean martial art that roughly translates to "The way of the fist and foot") and has pursued it as a lifelong practice. When he was old enough, Logan left to go to college in Florida and joined a professional Taekwondo team in Miami. Several years layer he returned to Albuquerque and met Stefanie. Always looking for new, less structured ways of teaching martial arts, the two later collaborated to develop a new exciting way to teach martial arts: kung fu operas. The idea came from martial artists like Jackie Chan who trained in opera houses in Hong Kong to hone their craft.
Like many other organizations, COVID-19 made Logan and Stefanie change how they did business, and in the spring of 2020, the two had to completely rethink what direction they wanted for The Mountain Dojo. Unable to work in a traditional theater environment, the two resolved to do more activities that could be conducted outdoors. It was during this time-period that they started maintaining a garden at their 319 Mountain Rd location. Thanks to this garden, The Celestial Farm Co-op was born.
The Co-op is now in its 3rd agricultural season. Logan was always looking for new ways to incorporate martial arts principles into everyday tasks, so micro-farming was the next step in this thought process. Many martial arts weapons and techniques evolved from agrarian practices. For example, in Japan during the 1600s, weapons were banned for Okinawan peasants by the feudal government. In order to defend themselves, fighting styles were developed around iconic weapons like the nunchaku/nun-chucks (which was originally used as a flail for threshing rice) and the Kama (a pair of hand scythes) that allowed them to defend themselves. Last year, they outgrew their garden and decided to start working with Rio Grande Community Farm. Although neither Logan nor Stefanie had any previous agricultural experience, with the help of Rio Grande Community Farm, they are learning more each year. In addition to giving them an increasing amount of space to experiment with different crops, Rio Grande Community Farm offers regular educational opportunities, access to irrigation, compost and tools.
While Logan currently serves as the organization's program director (performing tasks like managing operations and scheduling), the neurodivergent members of the Celestial Mountain Farm Co-op meet on a regular basis to have a discussion about the income the Co-op makes as a whole. Then they decide whether they want to pay it out to members in equal shares or invest the money back into the Co-op. As somebody who grew up regularly helping his mom in her special education classroom, making sure neurodivergent and disabled population are treated equally and with respect has always been of paramount importance to Logan. When asked if there are any misconceptions people may have about the neurodivergent populations, Logan said,
"There's no such things as a typical brain.
Everybody has their own gift."
Although the face of The Mountain Dojo has changed over the years, their work to provide an inclusive space to teach and foster creativity remains the same. It's hard to say how The Mountain Dojo will look five years from now, but their devotion to their craft is inspirational. Rio Grande Community Farm will be there to provide the resources they need to learn and thrive.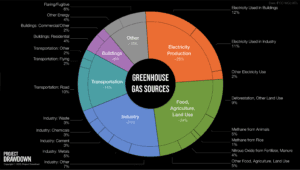 Greenhouse Gas Sources by Sector – Project DrawdownClimate Impacts of (returning to) Regenerative Agriculture
At Rio Grande Community Farm, we employ regenerative agricultural methods that conserve water and soil and which have long been practiced by Indigenous Peoples. We honor these First Peoples as the source of wisdom behind all schools of conservation agriculture including permaculture, organic agriculture, and regenerative agriculture (1).
Scientists have now researched how conventional food, agriculture, and land use are responsible for 24% of global heating. Conventional and industrial farming remove forests; repeatedly disturb and deplete the soil; waste water; and utilize harmful fertilizers and pesticides to cultivate a monoculture (fields of one single crop). In the US, monocropping accounts for 440 million acres of farmland. Unfortunately, even crops that are certified organically grown can be raised in destructive monocultures on heavily-tilled soil (2, 3, 4).
Evidence is mounting that regenerative farming, permaculture, aquaculture, and agriforestry methods are cooling Earth by sequestering carbon in soils and trees; increasing productivity in smaller spaces; managing water more wisely; and reducing the use of artificial fertilizers whose production releases large quantities of nitrous oxide (a powerful greenhouse gas.) These more sustainable methods include covering the soil with mulch and cover crops; keeping living roots in the soil year-round; intercropping (cultivating a variety of companion crops within the same plot); refraining from tilling the soil; providing natural fertilizers, and using crop rotation and Integrated Pest Management systems instead of pesticides. Other benefits of regenerative methods include improved soil tilth and fertility with decreased erosion,  protection of fresh water resources, improved economic well-being, increased habitat, biodiversity, and crop productivity (5, 6).
Rio Grande Community Farm is located on Los Poblanos Fields Open Space and  demonstrates adaptive, regenerative methods on land leased from The City of Albuquerque Parks and Recreation Open Space Division (OSD). We are currently on an annual lease which prevents us from cultivating perennials or participating in long-term agriforestry projects. We continue to work with OSD to negotiate our contract and cultivate a trusting relationship so we may one day be allowed to develop options for long-term projects that can include earthworks, areas designated for permanent wildlife corridors, and multispecies native food forests.
In closing, we will share a link to Project Drawdown, an action-based set of instructions documented in a well-researched book by the same name that details 100 steps we can all take to reduce the drivers of global heating. This quote from their section on conservation agriculture illustrates that agricultural knowledge has traveled in a circle returning to the wisdom of aboriginal cultures who have practiced in this way for millennia and who continue to innovate.
"Scientists estimate that 8 percent of the carbon in the upper layers of Earth's soils has been released into the atmosphere over the past centuries. Bringing that carbon back home through regenerative agriculture is one of the greatest opportunities to address human and climate health, along with the financial well-being of farmers."
Sources:
1. https://nfu.org/2020/10/12/the-indigenous-origins-of-regenerative-agriculture/
2. Lockeretz, W. (1978). The Lessons of the Dust Bowl: Several decades before the current concern with environmental problems, dust storms ravaged the Great Plains, and the threat of more dust storms still hangs over us. American Scientist, 66(5), 560–569. http://www.jstor.org/stable/27848850
3. https://abcnews.go.com/International/monoculture-farming-modern-day-agriculture-killing-bees-scientists/story
4. https://www.ucsusa.org/resources/hidden-costs-industrial-agriculture
5. https://drawdown.org/solutions/regenerative-annual-cropping
6. https://www.nature.org/en-us/what-we-do/our-priorities/provide-food-and-water-sustainably/food-and-water-stories/climate-friendly-food-faqs-regenerative-ag-101
Farewell & Greetings
Seasons of change are upon us and as we bid a fond farewell of gratitude to those who have brought us to where we are, and likewise extend a warm welcome of appreciation to those who will take us into the future.
Farewell, Andy! An appreciative thank you to Andrew Jo who will be leaving his position as Secretary of the Rio Grande Community Farm Board of Directors due to a busy schedule with his own agricultural projects! Andrew is full of passion and heart and we are thrilled that he will continue his work with the Farm as a regular volunteer! You will see his aMAZing work designing and cutting our Maize Maze on October 21st and 22nd!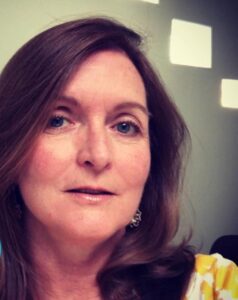 Farewell, Jamie! We wave a bitter sweet hours revoir to our transformative Executive Director of the past three years, Jamie Welles, who has served the organization brilliantly! In addition to developing our operational model and successful MicroFarmer Program, Jamie secured grants that allowed us to provide our farm workers with some of the highest pay in New Mexico. She hired Rich Adeyemi, our new Head Farmer and Educator, and laid the groundwork for the expansion that led to our Farm Equipment Loan program and solvent operating budget. Jamie built strong relationships with The Village of Los Ranchos and Albuquerque Open Space Division. She established the Farm as an important contributor to public welfare and education. We will always be grateful and wish her a wonderful retirement!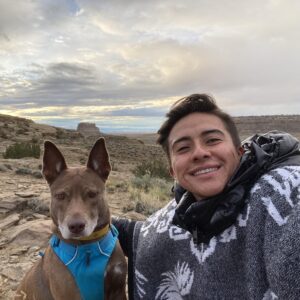 Farewell, Micelio! Bidding a heartfelt adios to Micelio Loera-Ramirez who brought a powerful drive for food justice to the position of Farm Educator! Micelio is on to a new adventure in transforming our food systems! All the best to you Micelio and gracias por todo!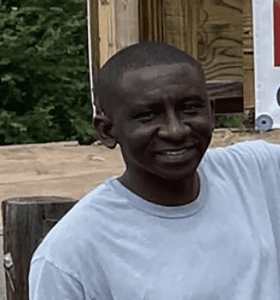 Greetings, Rich! In July, Rich became our full-time Head Farmer and Educator! A certified Master Composter, Rich has been working as one of our Farm Educators and leading our Composting Program since February. Here he is working in our greenhouse. Rich brings such love and enthusiasm to his work after he was forced to abandon his own farm in Nigeria where civil unrest prevented him from growing food for his family. We congratulate him on his well-deserved promotion! Sign up for Rich's new classes on Composting and Small Space Gardening by emailing: rich_a@riograndefarm.org
Greetings, Nathan! A big howdy to Nathan Kunkle, our Social Work Intern from New Mexico Highlands University! Nathan is a compassionate and inspiring advocate for social justice and a former chef who has chosen the Farm to complete his practicum. We are excited to work with Nathan to help us develop new ways to serve our diverse community.
Greetings, Robyn! Join us in welcoming Robyn Wagoner as our new Executive Director! A 30-year New Mexico resident, Robyn comes to us with two decades of experience in the non-profit food justice sector with Northwest Permaculture Convergence and Olympia Food Co-op. She holds a master's degree in Environmental Studies, and has earned certifications in Permacuture Design and Cultural Competency. Robyn is working to increase the visibility of the Farm and our many accomplishments while building our reputation as leaders in community supported agriculture and biodiversity conservation. Don't hesitate to contact her with your thoughts about how the Farm can best serve our community by emailing: robyn@riograndefarm.org