Join us in ZiaMaizing Maze on the Los Poblanos Open Space with the 21st Annual
Maize Maze.
Visit the Maize Maze!
8-Acre Field – 3.8 mile Maze!
Interactive Art
Pumpkins & Pumpkin Painting
Snacks & Drinks
Educational Programming
Giant Games
Live Music
Special Events
Maze Tickets
Kids age 3 & under : Free!
Kids age 4 — 12 years : $7
Adults — $10
Tickets online soon or at the event—cash or card accepted.
Maze Hours
Friday 10am-6pm
Saturday 10am-6pm
Sunday 11am-6pm
Tues-Thursday Groups and Special Events
BIRDS, BALLOONS & BREAKFAST BENEFIT   10/12
An early October morning on the Farm is something we
thank the universe for because of the beauty it brings!
It happens to be a time when the birds all gather in the
fields, balloons fly by up above, and nothing makes a
morning better than that other than an Albuquerque
breakfast burrito and locally roasted coffee!
FALL FEAST             10/17
Harvest time in New Mexico may be one of the most enjoyable experiences in the history of tastebuds. Now pair that with some wine and an enchanting farm land-
scape and you have Fall Feast.
VINTAGE TRUCK & TRACTOR FESTIVAL    10/20
Come see your Grandpa's old tractor and that truck
you always wished to have at the first ever Vintage
Truck & Tractor Festival! Accompanied by Live Music, Food, Beer, and Games!
Sign Up to Show Your Truck or Tractor
SUNDAY MORNIN MARKET   10/27
Speaking of Harvest Season in New Mexico, come see what a variety of farms across the region have to market. Learn from educational booths, and shop at the craft booths or have a craft beer!
HALLOWEEN             10/31
Come to the fun, family friendly event complete with a pumpkin carving and costume contest
DIA DE LOS DINNER   11/1
Dia de los Muertos themed dinner in the maze!
Directions
1701 Montaño Road NW
Albuquerque, NM 87107
Driving :
From the intersection of Montaño and 4th St, head west on Montaño for one mile .
Turn right onto Tierra Viva, and parking will be on your left.
NOTE : Rio Grande Boulevard and Montaño Road do not connect! Montaño Road is accessible from 4th Street or Coors Boulevard.
Bicycling :
From the Paseo del Bosque Bike Trail, ride east on Montaño for about one mile.
Turn left onto Tierra Viva.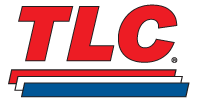 Sandia Laboratories Federal Credit Union
Sun by nauraicon from the Noun Project
Flower soil by Ben Davis from the Noun Project
Seed by Jaime Serra from the Noun Project