Write us
1701 Montaño Rd NW
Albuquerque, New Mexico 87107
Visit The Farm
Rio Grande Community Farm
1701 Tierra Viva Pl NW Albuquerque, NM 87107 (one mile west of 4th St and Montaño Rd). Just past the Los Poblanos Fields Open Space sign in the median, look for our colorful billboard on the north side of Montaño Rd. Turn north on Tierra Viva Pl NW to reach the main parking lot, then look for the red barn to the northeast.
FARM OFFICE HOURS are 9 am to 5 pm Monday through Friday.
Community Garden access, classes, and events may start earlier or end later than this.
Rio Grande Community Farm is located on 27 acres of Los Poblanos Fields Open Space, managed by The City of Albuquerque Parks and Recreation Department's Open Space Division.
Los Poblanos Fields Open Space is open to the public from 7 am to 9 pm daily.
Rio Grande Community Farm and The City of Albuquerque acknowledge that Los Poblanos Fields Open Space occupies unceded land of the Southern Tiwa People.
Visit The Garden
Community Garden
1260 Solar Rd NW Los Ranchos de Albuquerque, NM 87107 From the intersection of 4th St and Solar Rd (Sadie's Restaurant is on the corner), head west on Solar Rd for one mile. Immediately after you pass Alvarado Elementary School, turn south onto the drainage ditch.  Park along the fence. Walk across the bridge and you will be at the Community Garden.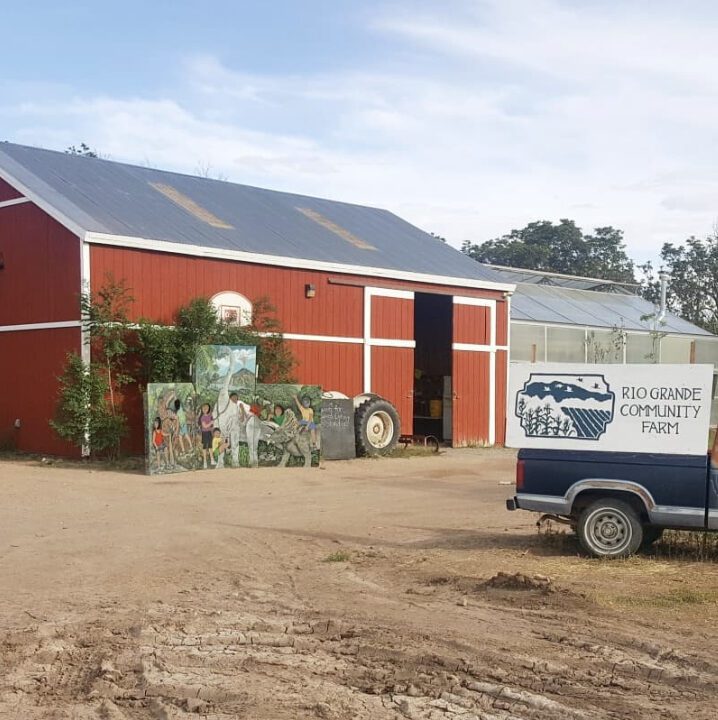 REQUEST INFORMATION OR MEMBERSHIP APPLICATION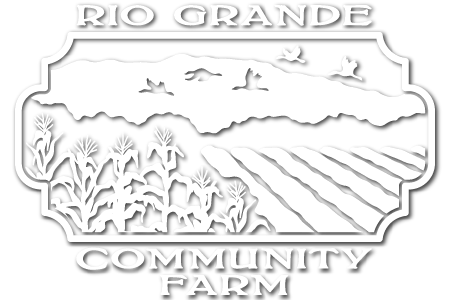 RIO GRANDE COMMUNITY FARM
A land-based 501(c)3 social profit organization